Fun Things to do In Malta
Whether you are a local looking for something a bit different to keep you busy, or you are a tourist planning a trip to this beautiful island, you are sure to find something to satiate your appetite in Malta. Perhaps you are a culture-vulture, looking to explore Malta's incredibly diverse and rich history, or a foodie looking for inspiration for your next blog article.
Maybe you are a party-goer looking to check out the hidden depths of the Maltese underground music scene, or you are just looking for the perfect place to explore the great outdoors. Whatever your reasons, whatever you are into, and whatever you fancy doing, this guide has some handy info on the top ** fun things to do in Malta.
Outdoor Activities in Malta
Malta is outstandingly beautiful- from its dramatic coastline, idyllic beaches, and its rolling countryside, there is no shortage of things to see and do if you fancy some outdoor activities.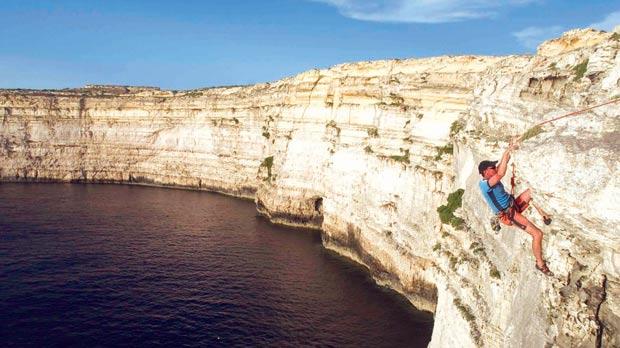 1. Rock Climbing– Malta is home to some of the most impressive coastline in the Mediterranean, as well as many caves and rocky outcrops that are just waiting to be explored. Offering climbs for beginners and right up to the top end of an eighth grade- there is something to suit everyone. One of the most famous and beautiful is known as "Greek Odyssey" which offers glorious sunset views over the ocean, if you climb at just the right time of day.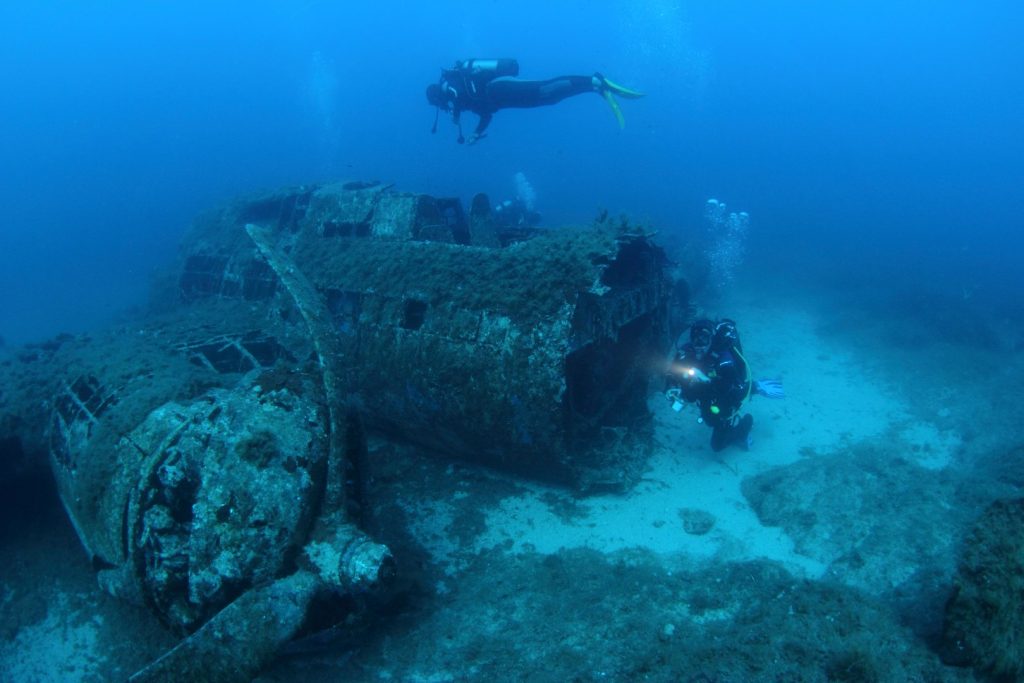 2. Diving- Did you know that Malta is famous for having some of the best diving conditions in the world? Offering some of the best visibility and all-year round weather conditions, the coast of Malta has become a favourite with divers from all over the world.
With a plethora of fascinating reefs and wrecks of ships and WWII bombers, underwater cave networks, and more- it would take you a lifetime to explore it all. Deep sea diving, free diving, shore diving, boat diving, scuba diving, and snorkeling are all on offer and if you are beginner, don't worry as some of the best diving teachers in the world are on hand to help.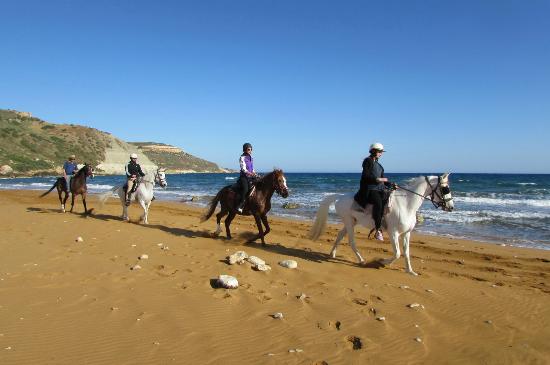 3. Horse Riding- If you venture up to the North of the island, you will find some of the most beautiful and dramatic countryside in Malta, and what better way to explore it than on horseback? Saddle up and ride off into the sunset to check out the incredible views over Golden Bay and Gozo.
You can take your trusty steed for a walk along the shores, or go off the beaten track over the clifftops. Exploring Malta on horseback is a fun and different way to check out the stunning landscapes on offer.
Gastronomical Delights in Malta
Malta is famous for its delicious food- from decadent sweet treats, to hearty comfort food- the Maltese sure know how to cook up a wonderful meal.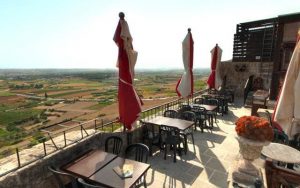 4. Eat cake at Fontanella– Situated on top of the bastions of Mdina, Fontanella is a must do for anyone visiting Malta. Offering a selection of some of the finest and most delicious pastries and cakes that will ever pass your lips, the view is also unsurpassed on the island, and they make a mean Irish coffee if you are feeling particularly adventurous.
Once you have finished your treat you can explore the mysterious, winding streets of The Silent City and then soak up the history at the nearby catacombs and Roman Villa in Rabat.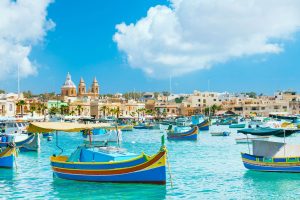 5. Visit Marsaxlokk on a Sunday– No trip to Malta is complete without getting up early on a Sunday morning and heading over to the fishing village of Marsaxlokk. Situated in the south of the island, you can peruse the stalls selling fresh-off-the-boat fish, organic local vegetables, Maltese honey, and more.
The village itself is gloriously picturesque and the food you can get there is fresh, healthy, and scrumptious.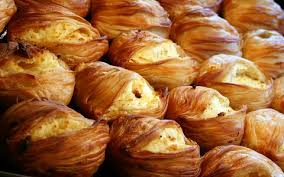 6. Visit a Pastizzeria– The pastizzi is a Maltese snack consisting of either ricotta cheese, or seasoned peas encased in puff pastry and a glaze of oil. These are then baked and served with a glass of tea with condensed milk in it. Alternatively, you can wash it down with a Kinnie- a fizzy drink flavoured with oranges and herbs.
These pastizzi can be purchased from pastizerrias which can be found in every town and village.
Nightlife in Malta
Malta might be small, but what it lacks in size it more than makes up for in places to party. From prohibition style bars to arenas that host international superstars- Malta's selection of nightlife has a little something to tickle everyone's fancy.
Paceville and St Julian's- This is the partying epicentre of the Maltese islands and here you will find super clubs that host the cream of the international DJing scene, as well as smaller clubs catering to every kind of music. You will also find a great range of chill out bars and lounges, as well as a 1930's themed prohibition style cocktail bar. This area also houses some of the finest restaurants on the island and almost every conceivable cuisine is catered for amongst its maze of roads and streets. If you want to party the night away, then Paceville and St Julian's is the place for you.
Valletta- The historic capital of Malta, Valletta is a completely walled city and is listed as a UNESCO World Heritage Site. But don't let this put you off as Valletta has some great options when it comes to nightlife. Think rooftop cocktail bars, swanky bistro's, and quirky whiskey bars that are tucked away in its ancient heart. Valletta is the cool persons partying place, and if what is on offer within its wall doesn't quite quench your thirst, then you can take the lift down to the Waterfront and continue your adventure into the early hours.
Off the Beaten Track- Should you choose to venture away from the main nightlife hubs, you won't be disappointed. Malta offers outdoor nightclubs, rooftop bars, poolside clubs, and even boat parties almost every day in the summer. There are also reggae bars, jazz bars, and super-quirky alternative live-music venues to keep even the fussiest, music connoisseur content and happy.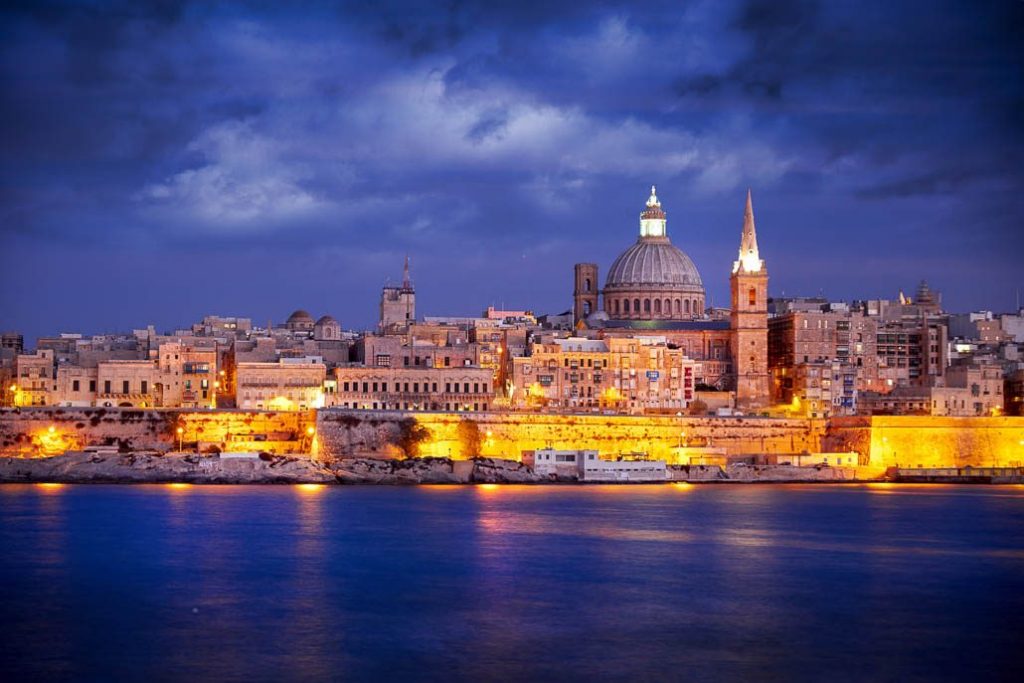 To write about all the fun things to do in Malta would require an article of encyclopaedic proportions and quite honestly, we are too busy enjoying the wonderful things that the islands have to offer to be doing that. We hope that this list will give you a bit of inspiration and that you find Malta and all its fun things to see and do, just as exciting as we do!
Check out our property for sale in Malta
Check out our property for sale in Gozo