Are you looking for some fun time in Gozo?
"Gozo remains an utterly private place, an island in petto- within the breast- and lucky the man who could find the key, turn the lock, and vanish inside." Nicholas Monserrat
Gozo has long been a source of intrigue, mystery, and adoration- more so than its bigger sister, the island of Malta. Artists such as Lear and Pasmore, and even Hollywood film-makers have become enamoured with its wild and fascinating landscapes, its quaint bays and coves, and its beautiful villages where the energy of the history that founded it is palpable. As you explore its picturesque landscapes and scenic localities, we challenge you not to fall head over heels in love with its charm and beauty.
Whether you are looking for a peaceful getaway or a slightly more high-octane adventure, Gozo can offer you a little slice of whatever you are after.
Explore on a Segway
Gozo is only 67km/sq which means that you can easily explore it using other means other than a car. There are open top busses, jeeps, horses, bikes and more, but by far the most fun way to explore its hidden treasures is by Segway. Roam the island steep hilltops, dramatic cliff faces, and zoom around its towns and take in all of the wonderful sights, sounds, and smells that await you. With a Segway, you can hop on and off easily, so it is no hassle to stop and take some photos, should something take your fancy. You can easily cover the whole island in a day, but just make sure you save some time to do the other things on this list!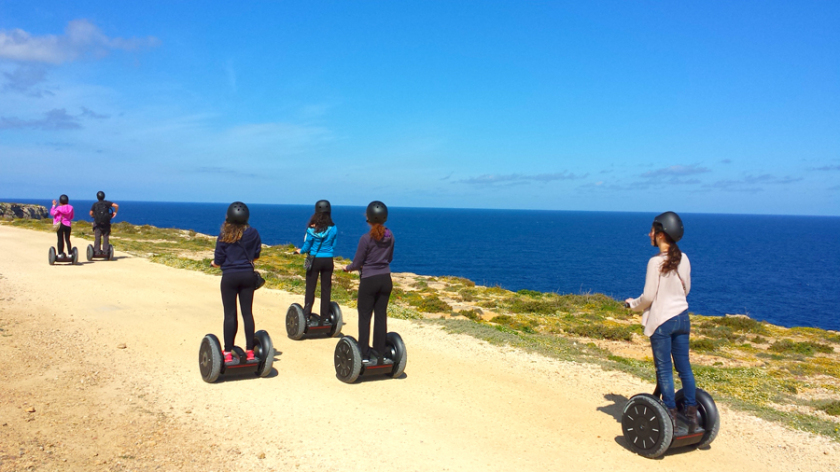 Visit Xlendi
If you are someone that considers yourself as a bit of a foodie, or perhaps you just want to sample the true taste of Gozo, then make sure you stop at the seaside village of Xlendi. This peaceful fisherman's town is home to some of the best fish restaurants in the country and you can sit and enjoy the catch of the day, washed down with some delicious local wine as you watch the fishing boats sail in and out. Why not try Lampuki, the most popular type of Maltese fish, or even spaghetti with rizzi- the Maltese world for sea urchin. Octopus is another local favourite, or if you are not feeling very fishy, then plump for fenekata, or rabbit- another popular local dish.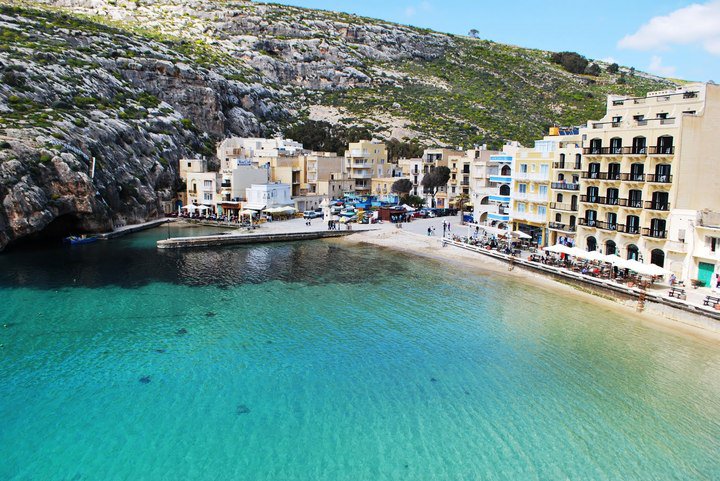 Check out the Salt Pans
In the north of the island, past the bay of Qbajjar and just a bit to the west of Marsalforn, you can chance upon a beautiful chequerboard formation of salt pans that have been painstakingly cut out of the rock. These particular pans date back over 350 years and stretch for an impressive 3km along the coastline. They are a proud part of the centuries-old Gozitan and Maltese tradition of sea-salt production- a tradition that is carried on until this very day. The method is one that has been passed down through generations and during the long, summer months you can still spot locals collecting the crystals of sea salt that gather and collect in the pans. Once all of the salt has been gathered, it is processed in caves by the beach that has been carved into the rock.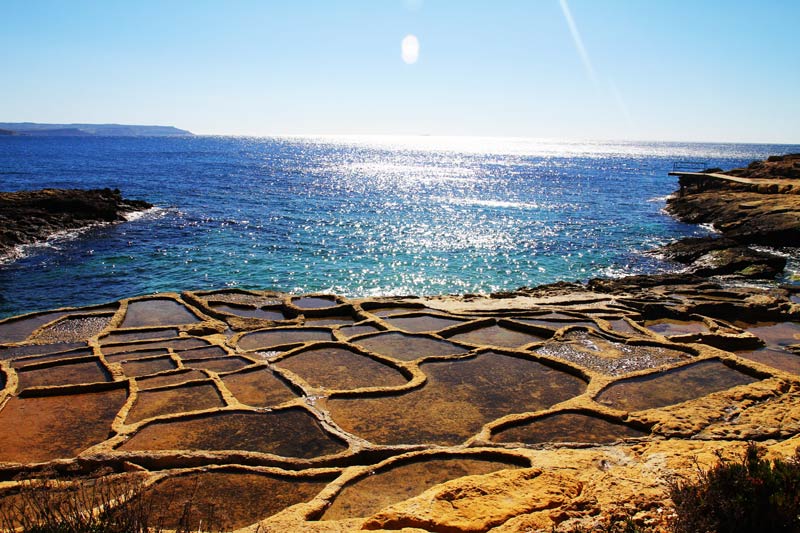 Go Diving at Dwejra
Dwejra is where the world-famous Azure Window once stood. Used as a location in the popular TV series, Game of Thrones, unfortunately, the window collapsed into the sea during a ferocious storm early in 2017. But do not worry, there are still some great things to see and do in the area. For one, you can go diving. Choose from freediving (where you hold your breath underwater for long periods whilst you dive), to snorkelling, and of course, scuba diving to explore what remains of the Azure Window beneath the waves. You can also take a boat tour around nearby Fungus Rock and visit the inland sea- both exciting and breathtakingly beautiful in equal measures!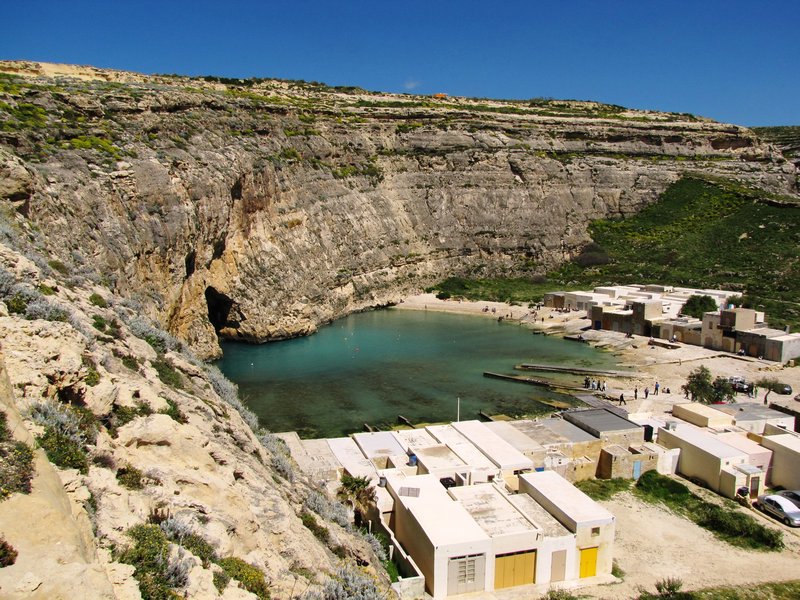 Climb the Cittadella
Gozo's capital city of Victoria is punctuated by its majestic Cittadella that overlooks the whole of the island. The area itself has been inhabited since the Bronze Age and the present structure has been there since the early medieval times. Comprising of fortified walls and steep, winding streets full of beautiful and ancient houses, it is almost like taking a walk back in time. The Cittadella has made it onto the UNESCO World Heritage Sites list as of 1998 and has been lovingly renovated and repaired to bring it back to its original glory. As you walk to the summit, you will have your breath taken away by the incredible view over the countryside and the ocean beyond.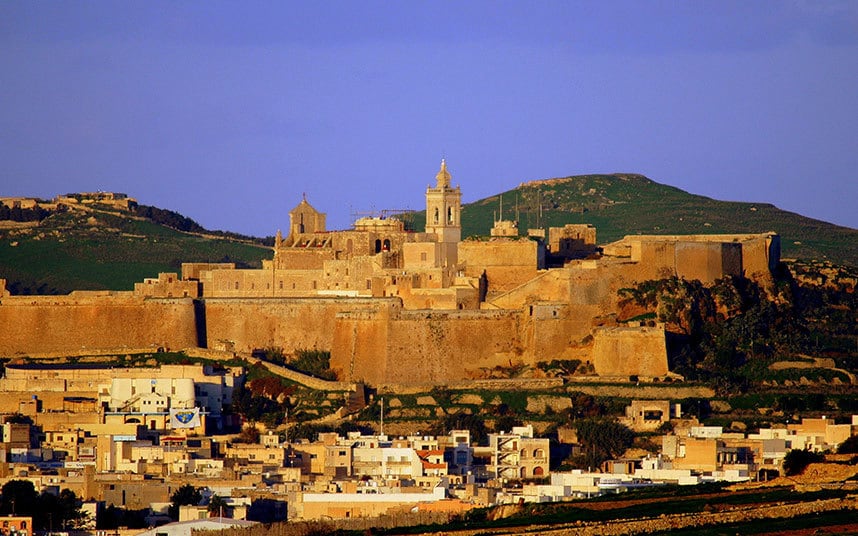 Visit Calypso's Cave
If you are someone with an interest in mythology and the mysterious, then a trip to Calypso's Cave could be just what you are looking for. Overlooking the beautiful red sand of Ramla L-Hamra, this cave is believed to be the cave that is mentioned by Homer in The Odyssey. According to the tale, Gozo is actually the island of Ogygi and the cave is home to the legendary sea-nymph Calypso who keeps Homer as a "prisoner of love" for seven years. It is a long and steep trek up the hill to the cave, but it is well worth it as you will be confronted with incredible views of the bay below. Well worth a visit for anyone wanting to retrace the footsteps of one of literatures greatest heroines.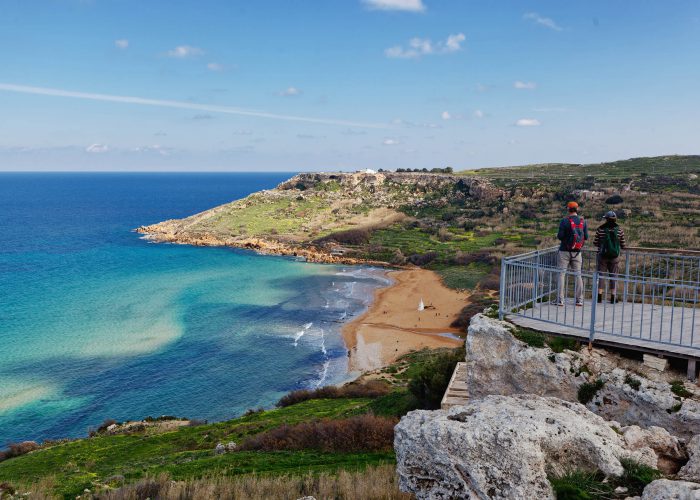 Gozo is a truly incredible island and it is packed to the brim with exciting and fun things to see and do. These are just a couple of the things you can get up to when you visit, but to be honest, you will probably need to visit more than once to really get the best of what the island has to offer!
Looking for homes for sale in Gozo?
Looking for homes for sale in Malta?